Rebound In
Record Time
Most people think it takes seven to ten years to improve lousy credit, but the truth is that you can have a great credit score in 12 or 24 months ... even if you went through a bankruptcy, a foreclosure, a repossession, and a short sale yesterday! ... even if you have dozens of collection accounts on your credit report.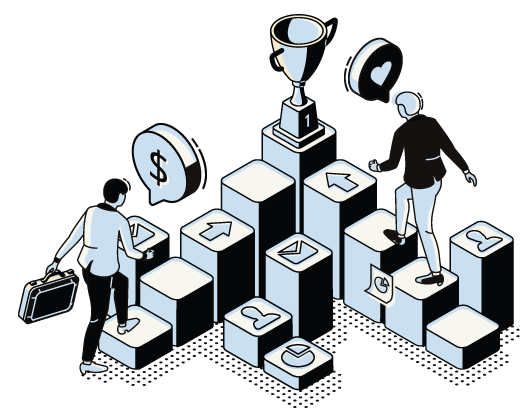 Credit Education Course
After studying tens of thousands of credit reports, we identified the quickest and easiest ways to rebuild your credit score drastically. Our credit education course, 7 Steps to a 720 Credit Score, teaches you how to implement these credit strategies in about 15 or 20 minutes a week.
Here's what makes our program different: We aren't trying to game the system. We don't do anything unethical. Over the course of three months, you will simply take a few easy action steps so that your score improves naturally.
In just one or two years, you will have a great credit score and:
Qualify for the best credit cards with low interest rates and great rewards.
Save thousands of dollars on your car and home loans.
Refinance existing debt to lower your monthly payments.
Never again feel worried and ashamed when lenders, landlords, or employees pull your credit report.
This self-directed course is available to students who have been enrolled by a debt professional, such as a bankruptcy attorney or negotiator. Otherwise, it is available as part of the Credit Rebuilder Program.
Bite-Sized Lessons
Our program consists of a handful of instructional videos that are available through our secure credit portal. The tutorials are ten to fifteen minutes long, and you'll spend about ten more minutes implementing the simple steps for raising your credit score.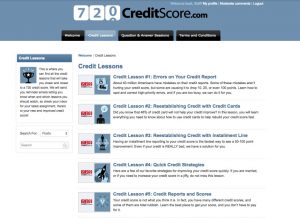 Action Guides
Our videos are accompanied by short, easy-to-follow action guides that are just a couple of pages long. Our action guides are packed with powerful information, like a 153-word letter that you can use to help your score jump 20 to 40 points.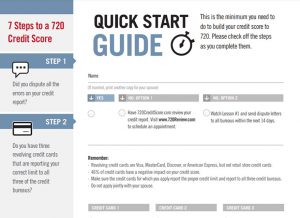 This is
Linda
This is Linda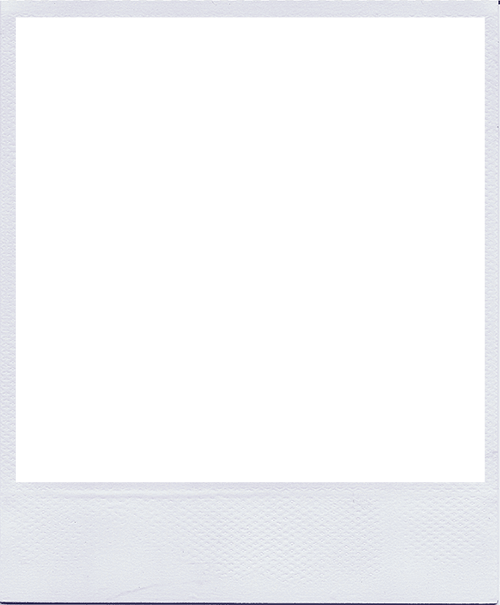 When Linda found us, she had been struggling for as long as she could remember. She had two repossessed cars, a short sale, multiple collection accounts, and a bankruptcy. But that all changed when she found 720 Credit Score. These days, her credit score consistently ranges from 770 to 790, making her qualified for the best interest rates and loans available.
See more people
just like you
Get Started Today
Please submit your information with the name of the attorney, mortgage broker, or financial advisor who has paid for your enrollment. We'll confirm your enrollment and respond with the details.
FAQs
Have questions or need more info? Please read the most frequently asked questions below.